J. Christopher's
We are thrilled to announce we launched the new J. Christopher's website.
J. Christopher's is an award winning and incredibly popular breakfast/brunch/lunch destination with 22 locations across Georgia in metro-Atlanta, Macon, Savannah, and one location in Tennessee.
J. Christopher's was featured on Atlanta Eats, and has won numerous "Best of" awards.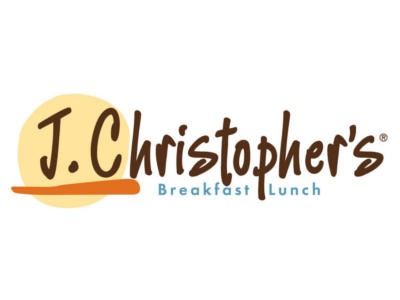 Website Features
Their new website consists of 13 pages, 22 location pages, and a bunch of features including:
Store location software and store locator map
Updated food menus with new photography and catering page
Restaurant location pages with detailed information, location specific downloadable menu, maps navigation, and social media links.
Gift card purchasing
Latest Instagram feed on homepage
Background video on homepage
Mailing list signup
ADA compliance for online accessibility
Store Locator
Their locations page will ask for permission to see the website visitors location. Then based off of this, the closest locations are shown.
Users can also navigate by location name, and visit the location's page to see information about that location.
Food Menus
New menus were created across 13 delicious categories.
New photography was also added for many food items.  The photos can be enlarged in a lightbox and easily shared on social media.
Vegan and gluten-free options are flagged in the menu for customers with special dietary requirements.
Instagram Feed
J. Christopher's has a focus on Instagram for their social media. The website has been designed to import the latest Instagram photos in their homepage.
ADA Accessibility
ADA compliance is important to J. Christopher's. They wanted their website to match their branding, but also be easy to read. It is compliant with screen readers, has ARIA attributes across the sections, and is accessible with assistive technology.
Under the Hood
The responsive design ensures the website is mobile friendly and adapts to desktop, laptop, tablet, and mobile device screens.
The website is hosted and managed on our incredibly fast and secure Google Cloud platform.  No shared hosting here!
A few of the other behind the scenes features include: SSL encryption, daily backups, up-time monitoring, Google Analytics, SEO enhancements, and more.
New Websites, Remodels, and Rescues
Whether you need a new website or have an existing website that you want redesigned: We are here to help!
If your web designer has entered witness protection and vanished: We can get you back on track!
Your website will be visually stunning, incredibly fast, secure, and have a dedicated local team behind the scenes ready to support your online presence.