360° Virtual Business Tours
Bring more customers into your business!
We create incredible 360° virtual tours that your customers can experience on your Google My Business profile, Street View, Google Earth, your website, mobile devices, and virtual reality platforms.
A virtual tour of your business powered by Google.
We create interactive 360° virtual tours on Google Street View where your customers can explore and interact with your business like never before.
Convert visitors into new customers by giving them a better sense of layout, décor, and beauty of your business interior.
What Is a 360° Virtual Tour?
A 360° Virtual Tour is an affordable digital marketing tool designed to enhance your official Google My Business listing
A virtual tour built with Google Maps technology is more than photography…it's an immersive 3D experience that attracts new visitors and brings your customers inside your business 24 hours a day, 7 days a week, 365 days a year. Visitors can explore and share your tour directly from their computer, laptop, smartphone, or tablet.
We can create an immersive and engaging virtual tour of your business, which greatly enhances your digital storefront by making your business stand out on Google Search, Maps, Street View, your website, and across social media platforms.
What is Google Street View Trusted?
Mythos Media is officially certified by Google as a trusted professional by exceeding Google's standards of high quality 360° photography and digital content contributions.
Our team has extensive experience working with local businesses, corporations, and universities. We are proud to provide our clients with the highest quality service and support.
360° Virtual Tours Attract More Customers
A Google study found that over 80% of customers search for local businesses online and it is crucial for business owners to develop a strong and attractive presence.
Stand Out from Your Competition
Your businesses online presence will stand out far beyond your competition on the largest search engine in the world!
Google Search
Your virtual tour will be displayed on your official Google Business Listing, enabling people to discover your "connected experience" directly from Google Search, Maps and Street View. All visitor traffic goes to your business!
SEO
As an officially approved Google product, a virtual tour will enhance how your search results are displayed and also provides an increase in your overall search engine optimization.
Increased Walk-Ins
Virtual tours are smartphone and tablet compatible! New customers can discover and explore your business from any device while they are out and about!
We Make It Easy
We handle all of the details from start to finish.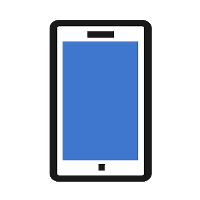 1. Contact Us
We begin with a free consultation to discuss your project, answer questions, and then provide a service quote based on the number of published tour photos and any custom enhancements you wish to include.
2. Photo Shoot
We will then schedule the on-site visit to record the virtual tour photos. Early morning, evening, and weekend sessions are available to suit your needs.
3. Professional Editing
We then meticulously edit and enhance every tour photo for the best possible colors, crisp details, and to remove any distracting elements.
We also add your business logo to the bottom of your tour photos.
4. Precision Publishing
Your virtual tour photos are then published straight to Google Street View and your Google My Business listing. Public visitors will begin to discover your tour before we are even finished!
Our Projects
View some of our recent 360° Virtual Tour projects.
We are pleased to share one of our recent virtual business tour projects. Team Ryan Automotive is a family owned and award winning auto service...
Get Started Today
Let's have a conversation. Book a date and time that best suits your schedule.