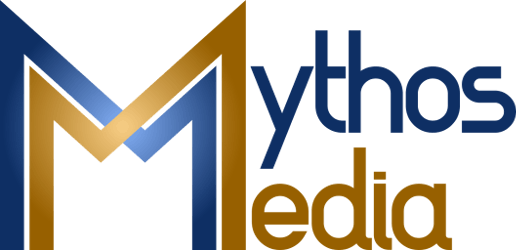 About Us
Mythos Media is a full-service digital design agency based in Marietta, Georgia. We are a woman owned business that specializes in the creation and development of engaging websites, digital signage, and 360° virtual tour that drive increased views and customer engagement.
Choosing Mythos Media means you get seamless brand integration and custom designs to best display your products and services.
Locally Owned and Operated
We are proud to be locally owned and operating in Marietta, Georgia since 2017. We are woman owned, and LGBTQ+ friendly.
No Pressure, No Stress
When you become a client, we begin by getting to know you and your business. There is no pressure or obligation; just an easy chat about your business and your needs.
Seamless Brand Integration
Everything we make is custom designed to match your branding. Your custom website, digital signage, local ad, or 360° virtual tour will seamlessly integrate with your brand identity.
Exceeding Expectations
Exceeding expectations and ensuring the continued success of our clients is our mission. From design and development to security, your best interests and online marketing solutions are always in focus.
Meaning of Mythos
The word "mythos" comes from the ancient Greek word, μῦθος. Mythos means a story, tale, or set of stories. At Mythos Media, we tell your story. We sit down with you to create your narrative through design, images, and content to inform your customers and potential customers what you are all about. Take a look at our portfolio to see the stories we have created for our clients.
"The quality, the workmanship, attention to detail and overall product results are above board!"
-Ron M., 9 Round Fitness
Amy Henckel
Chief Executive Officer
Amy has a Master's Degree in Computer Science from the University of California, Irvine and is a published author. She started her career as a Unix System Administrator and has since employed her skills as a software developer, engineer, associate researcher, security analyst, integration lead, escalation manager, and technical consultant. She has worked at Northrop Grumman, Quest Software (now Dell), the University of California (UCI), and several technical consulting firms.
Connect with Amy on LinkedIn.
Outside of the digital world, Amy enjoys spending time hiking and kayaking.
Roger Knipp
Chief Technology Officer
Roger has an extensive background in software development, website design, mobile app development, graphics design, customer support, and training. He lead a team of successful software engineers at Quest Software and OpenText Corporation. He has been building and managing online destinations since the pre-web days of online bulletin boards. He is also involved in emerging 3D Virtual World and VR platforms where he creates soundscaping tools for builders.
Connect with Roger on LinkedIn.
Outside of work, Roger enjoys hiking and vintage arcade and pinball emulation projects.