Cloud-Based Digital Signage
Stunning video, imagery, and live web content that keeps viewers engaged with your business while extending your visibility across metro-Atlanta.
What Is Digital Signage
Digital Signage is an eye-catching and economical marketing tool to get your message in front of viewers in a way that demands attention.  Affordable, content-rich, and incredibly easy to implement; digital signage reduces print and administrative costs.
Digital Signage can accomplish a variety of tasks depending on your needs. It can advertise events, promote specials, and inform customers about your services.  Since the digital signage network is cloud-based, the displays are automatically updated with the most recent information.
What We Do
Mythos Media designs, builds, and implements your digital signage and dynamic content. We have a cloud based service that allows for instant updates.
We give your business the ability to streamline communication, promote your services, while reducing your traditional print media costs.
As your trusted technology partner, we manage and support your digital signage marketing while you remain focused on your core business.
Digital Signage Features
Integrated feature-rich content and live digital media to attract attention and increase engagement.
Events
Showcase your upcoming special events to increase attendance.
Food Menus / Specials
Bring more attention to specific menu items and special offerings.
News
Display the latest headlines from your favorite news outlet.
Live Video Streaming
Entertain visitors with custom live video feeds or your favorite live webcam content.
Trivia
Entertain your customers with family friendly trivia videos.
Local Weather
Display the weather forecast for your location.
QR Codes
Visitors scan codes with their smartphones to open web links, play a video, send a text message, download a digital business card, and more!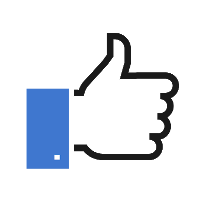 Social Media
Attract more followers by automatically displaying your latest Facebook, Instagram, and Twitter posts.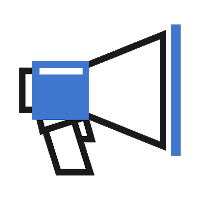 Scrolling Text
Custom news ticker style text that will scroll across the screen.
RSS Feeds
Import live feeds from any outside RSS source to display as scrolling text or headline cards.
Traffic
Local traffic alerts and incident reports around metro-Atlanta.
Live Slides
Google Slide presentations can display custom content that you can update at any time.  Your updates will be displayed on your signage within minutes.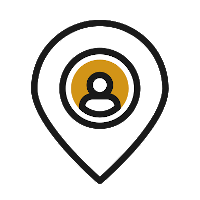 Directory and Maps
Display a building directory or store map so guests can easily locate their destination.
Employee and Staff
Display workplace posts, HR information, OSHA information, and other official internal messages.
Today in History
Entertain visitors with daily history facts.
Price Comparison
Include a price comparison chart to show your price versus competitors.
Wifi Share
Highlight your guest wi-fi service on your screens.
Background Music
Stream live music channels to your monitor speakers.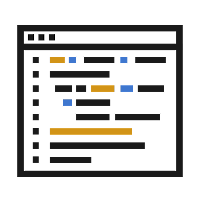 Custom Widgets
Have something specific in mind?  We can code it!
Emergency Alerts
Display emergency alerts to keep visitors and staff informed.
How We Do It
Our digital signage solution involves three main components:
Displays – You install one or more HDTVs in high visibility locations.  Any HDTV with 1080p or 4K resolution, with HDMI input can be used.
Content – We work closely with you to design the layouts, shows, and schedules that will play on your digital signage.  We combine video, photos, text, and streaming content. Everything will seamlessly match your business brand.
Media Players – We supply you with a digital media player that connects to your HDTV and uses an Ethernet or Wireless connection to connect to our cloud-based services. Each HDTV will have its own media player.
Affordable and Cost Effective
When considering a digital signage solution, the cost has been the most common roadblock for businesses.  We take a more cost effective approach.
One-time Setup – Getting started a one-time setup cost based on the number of digital displays you wish to use and the custom content you want designed.
Support and Maintenance – We keep the monthly support and maintenance cost extremely low. We manage all software updates and hardware replacements if your media player ever encounters major issues.  Business owners have the ability to reduce their maintenance to zero by enabling the local business ad network.
Digital Signage Locations
See our digital signage system in action at these fine establishments across metro-Atlanta today!
Our News
See some of our recent digital signage projects and news
Expand your brand by easily adding multiple digital signage screens to a single media player.
Let your TVs work for your business
Show your products, services, specials, sales and more on your TVs!