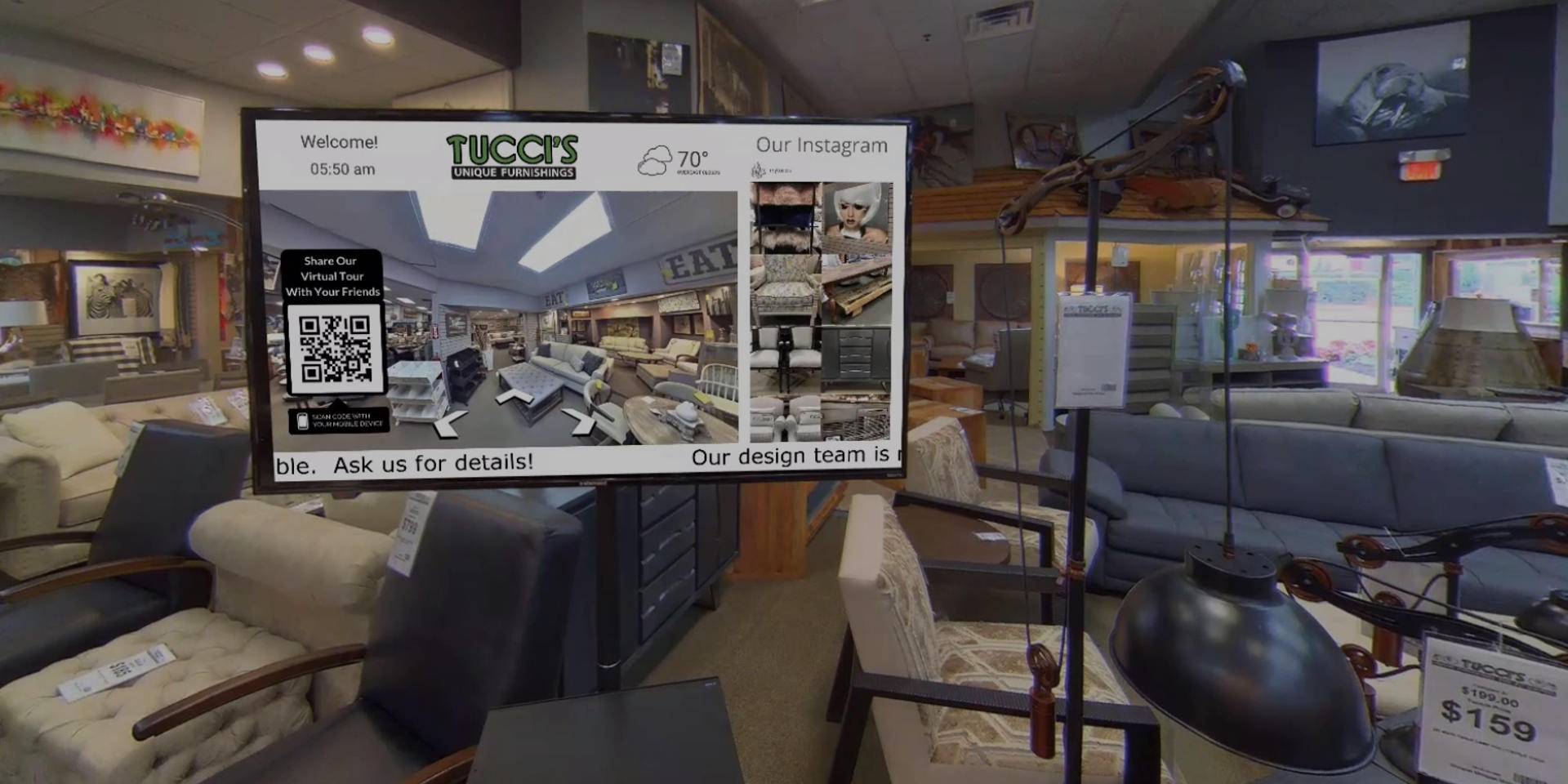 Digital Signage Project – Tucci's Unique Furnishings
We are very pleased to announce our latest Digital Signage project hosted at Tucci's Unique Furnishings in Kennesaw, Georgia!
Prominently located on Ernest Barrett Parkway near Town Center, Tucci's is one of the most popular furniture retail destinations for local residents, interior designers, and purveyors of unique products.
Project Showcase Video Tour
The project video below showcases many of the top custom designed signage features and how the digital displays look on-site at Tucci's.
Local Advertising Network
Tucci's Unique Furnishings has also joined our digital ad network!
Local businesses can display their non-competitive ads on a reserved section of the digital signage.  The ads rotate throughout the day for maximum exposure and visibility.
Advertisers can pick and choose their target audience at digital signage locations across metro-Atlanta.
Businesses can include their traditional contact information and digital business card.  Interactive QR codes are used to start a phone call, map to your store, open your website, and more.
Get Signage
Host digital signage inside your business.
Advertise
Promote your business across the digital signage network.
FAQs
Get answers about our digital signage services and features.
Save time! We will get the displays for you!
We can locate, purchase, and bring the monitor displays to you for quick installation and activation!
Ask us for details and we will fast-track your digital signage installation.
Ready to Get Started?
Request a free consultation today to discuss your project!